Lake City Skiers Win City Of Lakes Invitational
by USA Water Ski & Wake Sports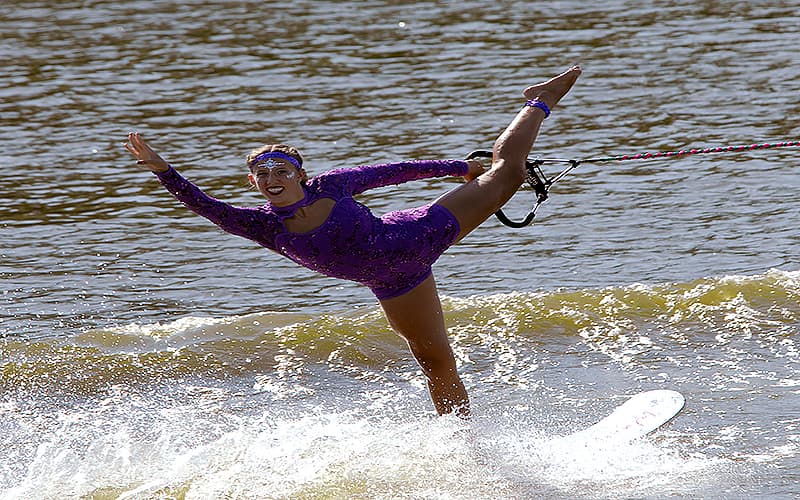 Paige Peshina won swivel, scoring 14.26 points.
The Lake City Skiers (Warsaw, Ind.) won the team title at the 2021 City of Lakes Invitational on Saturday, June 19 at Hidden Lake in Warsaw, Ind. Lake City tallied a grand total 1,331.33 points in sweeping box scores for Dock & Equipment Personnel, Pick-up boat Crews, Towboat Driving, Showmanship, Sound Crew Total and Overall Show. Chippewa Lake (Chippewa Lake, Ohio), which finished second with 1,328.73 points, earned the high score for High Individual Club Act. Silver Lake (Fenton, Mich.) placed third (898.69 points).
Individual winners were: Paige Peshina, swivel (14.26 points); Joel Behl and Ellie Greene, doubles (12.57 points); Steve Hawblitzel and Andrew Hawblitzel, team jump 940.33 points); and Andrew Hawblitzel, freestyle jump 970.84 points.