Llewellyn, Straltsova Win Florida Cup – WWS Overall Tour Final
by USA Water Ski & Wake Sports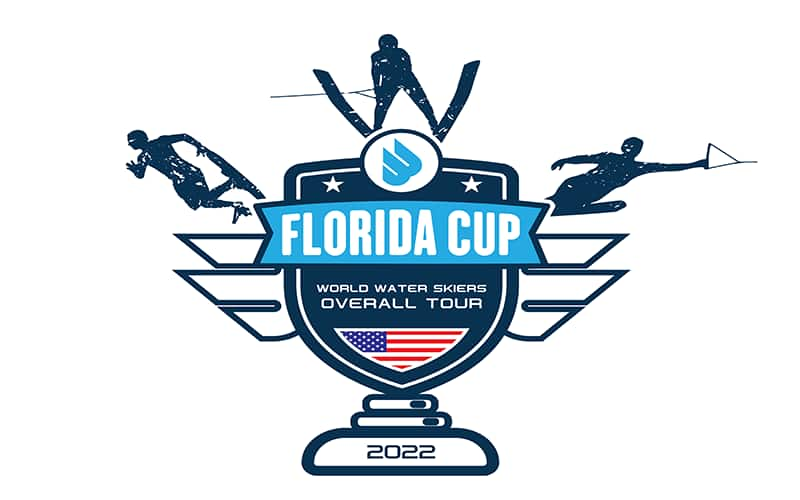 Dorien Llewellyn (Canada) and Hanna Straltsova (IWWF) won the men's and women's titles, respectively, at the final stop of the World Water Skiers Overall Tour, Oct. 28-29, at Action Water Sports in Polk City, Fla.
Llewellyn scored 2,921.35 points in winning over Martin Kolman (Czech Republic), who tallied 2,833.33 points. Llewellyn scored 5-1/2 buoys at 39-1/2 feet off in slalom, 11,360 points in tricks and 220 feet in jumping. Kolman scored 4 buoys at 39-1/2 feet off, 11,760 points and 207 feet.
Straltsova scored 2,694.38 points in winning over U.S. athlete Regina Jaquess (Santa Rosa Beach, Fla.), who tallied 2,481.30 points. U.S. athlete Anna Gay (Winter Garden, Fla.) placed third (2,400.46 points). Straltsova scored ½ buoy at 39-1/2 feet off in slalom, 8,410 points in tricks and 185 feet in jumping. Jaquess scored 1 buoy at 41 feet off, 7,130 points and 158 feet.
The four-stop, exclusively overall, tour took place across four different countries - France, Calgary, Austria and the United States - in 2022. With each stop awarding equal prize money and points toward the tour rankings, every buoy, every trick, every jump and every round could determine the course of the entire year.
In an overall event, skiers are scored based on each of their results in the slalom, tricks and jump, meaning every buoy, every trick, and every inch/cm could be the difference between first or second. In each of the three disciplines, the highest scoring skier is given 1,000 overall points, with every other skier's score consisting of a percentage based on how close their score was to the leader. After the three disciplines have concluded, the athlete with the highest collection of Overall points is the winner. Over the course of each stop of the WWS Tour, the athletes compete in the preliminary round, with the top 6 men and top 4 women in the overall points rankings moving onto the final. Then, in the final round, all the finalists will wipe the slate clean and ski the three disciplines again, with the event winners being determined by the overall points accumulation only within the final round.
For complete results and more information, visit https://worldwaterskiers.com/tournament/23s057/.