Midwest Region Wins 2022 Collegiate All-Stars
by USA Water Ski & Wake Sports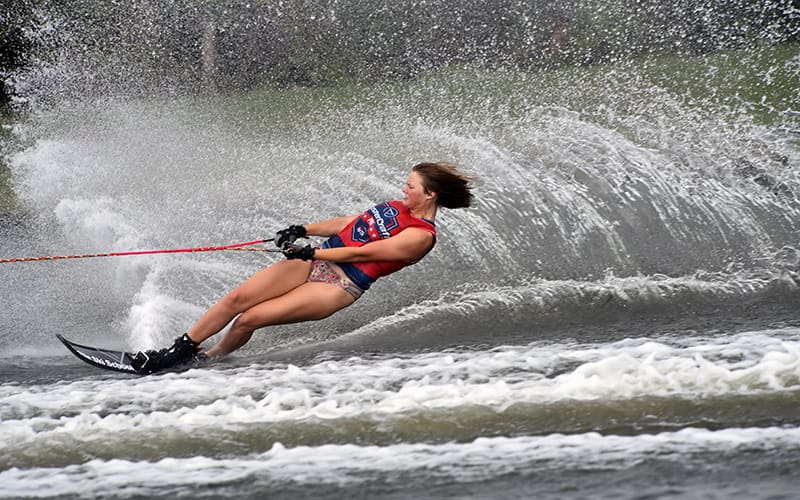 Annemarie Wroblewski won the women's slalom title, scoring 1-1/2 buoys at 35 feet off.
The National Collegiate Water Ski Association's Midwest Region won the coveted team title at the 40th Collegiate All-Stars Water Ski Championships, May 21-22, at Skyview Lake in Harmony, N.C. The two-day event included the top-10 men and top-10 women from each of the NCWSA's four regions vying for the regional team title and individual titles in slalom, tricks, jumping and overall.
The Midwest Region tallied 9,700 points, followed by the Southern & Atlantic Coastal Region (8,540 points), South Central Region (8,290 points) and Western Region (380 points).
Individual event winners were: Garrett Reese (Walnut Creek, Calif.), men's slalom (4-1/4 buoys at 38 feet off); Annemarie Wroblewski (Toledo, Ohio), women's slalom (1-1/2 buoys at 35 feet off); Luke Outram (Lafayette, La.), men's tricks (5,410 points), jumping (167 feet) and overall (920 points); Bailey Grathwohl (Martindale, Texas), women's tricks (2,740 points); and Lily Meade (Lafayette, La.), women's jumping (125 feet) and overall (780 points).