Safe Sport: Updated USA-WSWS MAAPP Requirements
by USA Water Ski & Wake Sports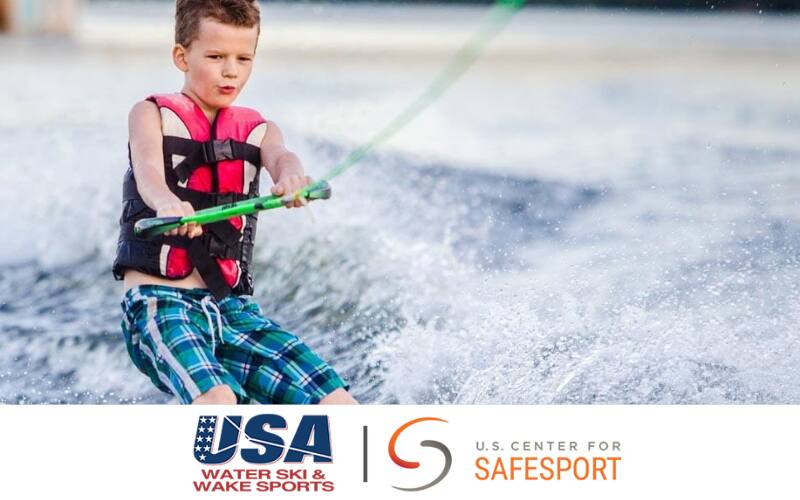 USA Water Ski & Wake Sports' top priority continues to be creating a safe, healthy and positive environment free from abuse for all of our members. As part of our commitment to safeguard athletes, USA-WSWS has approved an updated Minor Athlete Abuse Prevention Policy (MAAPP) applicable to all members and LOCs.
These required updates come from the U.S. Center for SafeSport (the "Center"). USA Water Ski & Wake Sports' updated MAAPP has been approved by the Center and is required to be fully implemented by USA Water Ski & Wake Sports' and its LOCs in full beginning Jan. 1, 2022.
Below are some key takeaways to understand and focus on:
To view the full updated USA-WSWS Minor Athlete Abuse Prevention Policies & Guidelines, click here, or click here for additional resources, including Sanctioned Event Safe Sport Requirements and Minor Athlete General Consent Forms.
We encourage our members to take advantage of the free trainings for parents, adult athletes, coaches and administrators that focus on the successful implementation of the 2022 MAAPP – these trainings can be accessed at www.uscenterforsafesport.org/maapp.
We will continue to provide support in any way possible for our membership. For questions regarding the updated MAAPP, please email compliance@usawaterski.org.
To report any violations of sexual, emotional, and physical misconduct or violations of the USA-WSWS Safe Sport Handbook, which includes the MAAPP, please see below: