MasterCraft Pro To Return In 2021
by USA Water Ski & Wake Sports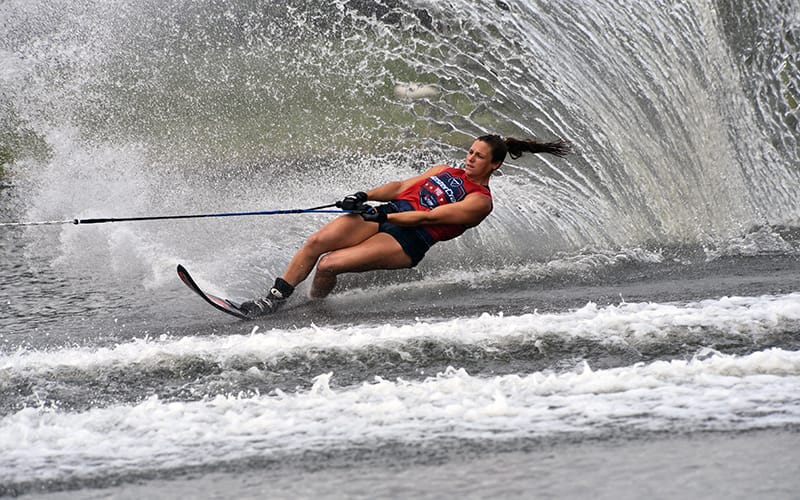 Action Water Sports and MasterCraft Boat Company are excited to announce the 2021 MasterCraft Pro professional water ski tournament will be held Oct. 29-30 on Lake Grew at Action Water Sports in Polk City, Fla. The cash-prize event, which is being held for the second consecutive year, will feature men's and women's slalom and men's jumping.
The entire event is open to the public with no cost of entry and free parking. Food and drink will be available for purchase on-site. All local, state, and CDC Covid-19 guidelines will be encouraged and adhered to.
"The water ski history and culture runs deep in Central Florida and we are excited to partner with MasterCraft again to bring this world class professional event to our community," said Action Water Sports General Manager Phil Miklo. "This exciting event will also provide a great opportunity to get your family together and experience water sports competition at the highest level."
The event will be powered by the record-setting MasterCraft ProStar, which was recently completely redesigned in the 2021 model year. The latest iteration includes advanced technology that allows for thoughtfully integrated features that cater not just to the skier behind the boat, but to the driver and crew as well.
"Since our founding in 1968, one of our goals has been to cultivate and support water skiing globally," said Vice President of Global Sales for MasterCraft, Matt McDevitt. "With the best athletes coming from around the world to compete, spectators can watch top-tier competition and experience first-hand the all new MasterCraft ProStar, the world's best-selling ski boat."
The event will be held at Action Water Sports, 1251 Holy Cow Road, located off I-4 in Polk City. For more information on the tournament, and to tune into the live webcast, visit actionwater.com/mastercraft-pro/. Exclusive for event attendees, Action Water Sports will be offering store-wide savings inside its state-of-the-art pro shop all weekend long.