Wonder Lake Wins NSSA Central Regionals
by USA Water Ski & Wake Sports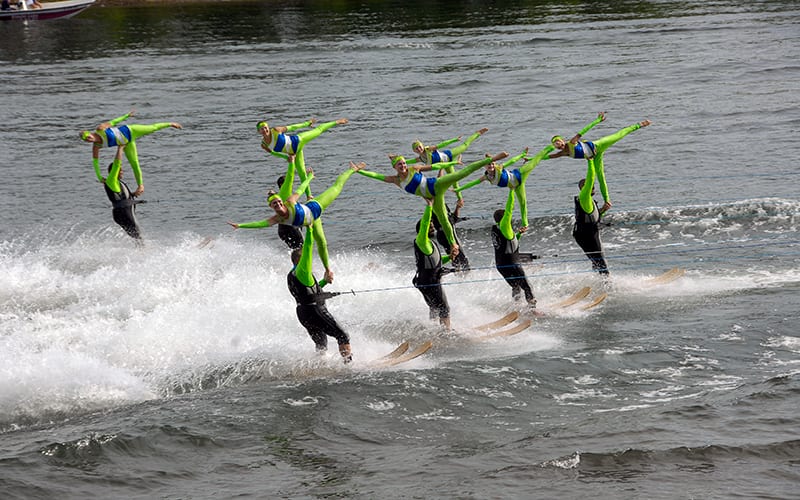 The Wonder Lake Water Ski Show Team (Wonder Lake, Ill.) won the team title at the 2021 Central Regional Show Ski Championships, July 10-11, at Shorewood Park in Loves Park, Ill.
Wonder Lake earned high-scoring awards for pick-up boat crews, towboat driving, showmanship, sound crew total and high individual club act on its way to tallying a grand total 1,771.23 points. The Backwater Gamblers (Rock Island, Ill.) placed second with 1,410.67 points and the Lake City Skiers (Warsaw, Ind.) finished third (1,245.3 points).
In addition to the team competition, athletes competed for individual titles in swivel, doubles, freestyle jumping and team jumping. Winning titles in the Open divisions were: Brea Imse, swivel (16.53 points); Brea Imse and Paige Peshina, swivel pairs (15.73 points); Joel Behl and Ellie Greene, doubles (9.64 points); Derek Hartmann, freestyle jumping (418.33 points); and Wonder Lake, team jumping (63.00 points).