Safety Tips As You Prepare To Start Your Season
by USA Water Ski & Wake Sports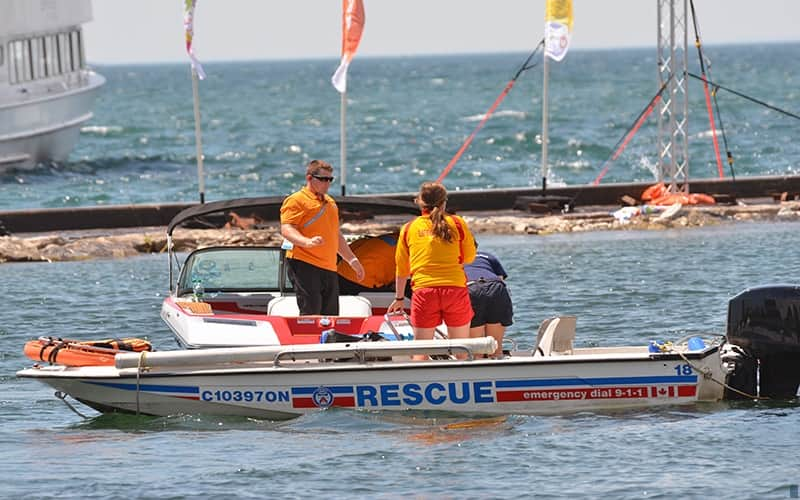 Although the water ski season for many people is still several weeks away, now is an excellent time to review your personal safety program. USA Water Ski & Wake Sports and its members have an excellent safety record, but accidents still happen. Each of us can continue to make efforts to ensure the safety of our families, others and ourselves on the water.
Here are some suggestions:
Equipment – Now would be a great time to update your safety program and equipment:
• Life jackets are important! Wear them!
• Make sure your boat's equipment (fire extinguisher, bilge blower, bilge pump, etc.) are in good working order, and ready to go
• Check your equipment and make necessary repairs
Consider whether additional safety equipment is appropriate for your circumstances, such as:
• Adding netting to your handle as an extra protection against injuries from falling entanglements with the "Y" in the handle
• Using protective headgear to reduce the risk of injury from hitting your ski or wakeboard during a fall
• Although the use of additional safety equipment is a matter of personal choice, remember that using safety equipment only helps if you use the equipment before an accident takes place
Training – A little training can go a long way! Why not use the off-season to learn a little more about safe water sports and boating? There are many options, including several offered through USA Water Ski & Wake Sports:
• Get involved in USA Water Ski & Wake Sports' safety programs by attending a safety clinic in your area
• Learn more about safe boating and navigation by completing USA Water Ski & Wake Sports' Trained Driver program
Preparation – Following a pre-ride safety checklist is another great way to increase your safety on the water:
• Follow the pre-trip checklist provided by your boat and engine manufacturer
• Review basic safety precautions and procedures with all participants before you get started, and make sure everyone is aware of hidden carbon monoxide and propeller injury hazards, and how to avoid these risks
• Know the area you will be skiing or riding in to avoid any navigational hazards
• Make sure you know and follow all laws and "Rules of the Road" for boating safety
Let's try to plan for safety every time we go out on the water.