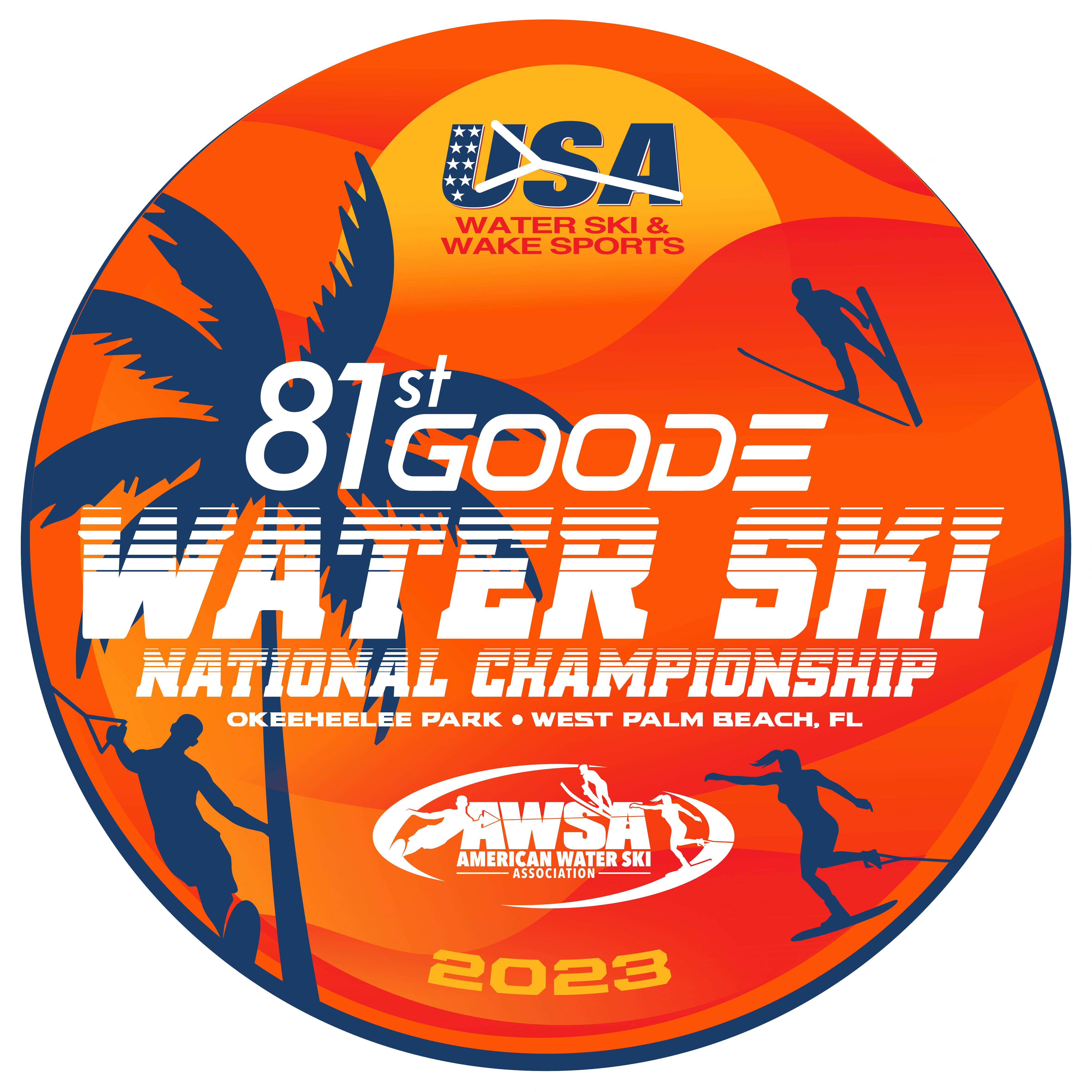 Goode Water Ski National Championships
Okeeheelee Park, West Palm Beach, Fla., Aug. 9-12, 2023
Aug 9, 2023 - Aug 12, 2023 | West Palm Beach, FL,
82nd Goode Water Ski Nationals To Be Held In Arvin, Calif.
USA Water Ski & Wake Sports and the American Water Ski Association are pleased to announce the 82nd Goode Water Ski National Championships will be held in August 2024 at Ski West Village in Arvin, Calif. The nation's top water ski athletes will compete for titles in slalom, tricks, jump and overall. Ski West Village previously hosted the Nationals in 2006 and 2007, which marked the last time the world's largest three-event water ski tournament was held in California. Ski West Village is a three-lake site outside of Bakersfield offering world-record capability conditions.
81st Goode Water Ski Nationals Concludes At Okeeheelee
More than 600 water ski athletes from across the United States have descended upon Okeeheelee Park in West Palm Beach, Fla., Aug. 9-12, for the 81st Goode Water Ski National Championships.